about jeanie mossa
Jeanie Marie Mossa MS. L.Ac. is an acupuncturist, herbalist, author and animal empath with over 25 years of experience treating animals and humans with holistic medicine. She is the founder of Four Paws Acupuncture, a veterinary holistic practice on the North Shore of MA.
She holds a Bachelor of Arts degree and was a glass artist however, due to its environmental lung damage and related symptoms, she was led to earn a Master of Science in Traditional Chinese Medicine from Pacific College of Oriental Medicine in San Diego California. Thanks to Merlin, her late German Shepherd, Jeanie learned how acupuncture, herbs, and lifestyle changes could enhance the life of sick elderly dogs. Merlin lived to be almost 15 years old and was the inspiration for Four Paws Acupuncture.
Jeanie is now accepting new human patients at the Tai Chi Acupuncture & Wellness Center in Danvers. She specializes in treating women with female gynecological disorders (uterine fibroids, endometriosis, irregular menses, menopause). Thanks to her own experience with asthma related disorders, she has a special talent for lung disorders. To schedule a session or to learn more please visit: ☯ https://www.taichi-wellness.com/
Other certifications and accomplishments:
Bachelor of Arts, Palomar College San Marcos CA

Animal Acupuncture certification program, New England School of Acupuncture, Boston, Massachusetts

Certified Reiki practitioner

Former faculty member of Canadian College of Oriental Medicine, Toronto, Canada

Creator of 13 online classes for people and pets

Co-author of BARKOPAEDIA: The Canine Book of Knowledge and Misery Journal: Finding Patterns in Your Aches and Pains

Author and illustrator of four other books

Red Cross certification , Pet CPR and First Aid

Completed FEMA training for Animals in Disasters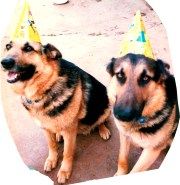 In her spare time she creates jewelry, healing pet amulets and art for her Etsy shop, Nature Realm Portal.
Jeanie Marie lives in Salem MA with her beloved cat, General Nubi juan Kenobi, an ancient Jedi Feline Master. Together they take care of their garden and tend to the menagerie of magical creatures, imaginary goats and gnomes that play in the flora.